Meyer Family Cellars
Spring Newsletter 2012
Budbreak in the Spitfire Vineyard

From Winter to Spring
With gorgeous sunny days in January and February we thought we might be picking grapes by the Fourth of July this year. Luckily, winter decided to show up in March; filling the rivers and slowing the vines to their normal schedule. With temperatures well into the 80's in April it was not uncommon to lose sight of your dog (or child) in the tall green grass and the fruit trees put on their best show in years. The vines are soon to bloom and hopefully the weather will cooperate providing us ample grapes to go along with our bumper apple crop. As for how the rest of the season will go we'll let you know in the Fall Newsletter. In the meantime, if you're looking for a way to augment the beautiful Spring weather why not come for a visit during one of our open houses (listed below) and we'll pour you a glass of Rosé.


Spring Releases 2012

This is our third Rosé an easily our best! We have been tinkering with the style (that's what winemakers do) and we're really honing in on the potential of this wine. One big advantage this year is that we have committed one block of Syrah to the Rosé. We chose this particular block because it is one of the more classically fruit forward clones, but now we can farm it from the start of the season with the goal of Rosé throughout. The differences are not large, particularly water and shade management, but the dividends are huge. The idea is to have impressive aromatics, restrained alcohol, and pronounced acidity which makes the Rosé refreshing on even the warmest summer evenings. In fact, we think the best way to describe the taste is "notes of pink grapefruit and a twist of lemon served alongside a strawberry rhubarb tart and fresh raspberries." As for pairing, our personal favorite is barbequing, not barbeque, but rather tongs in one hand, glass of Rosé in the other.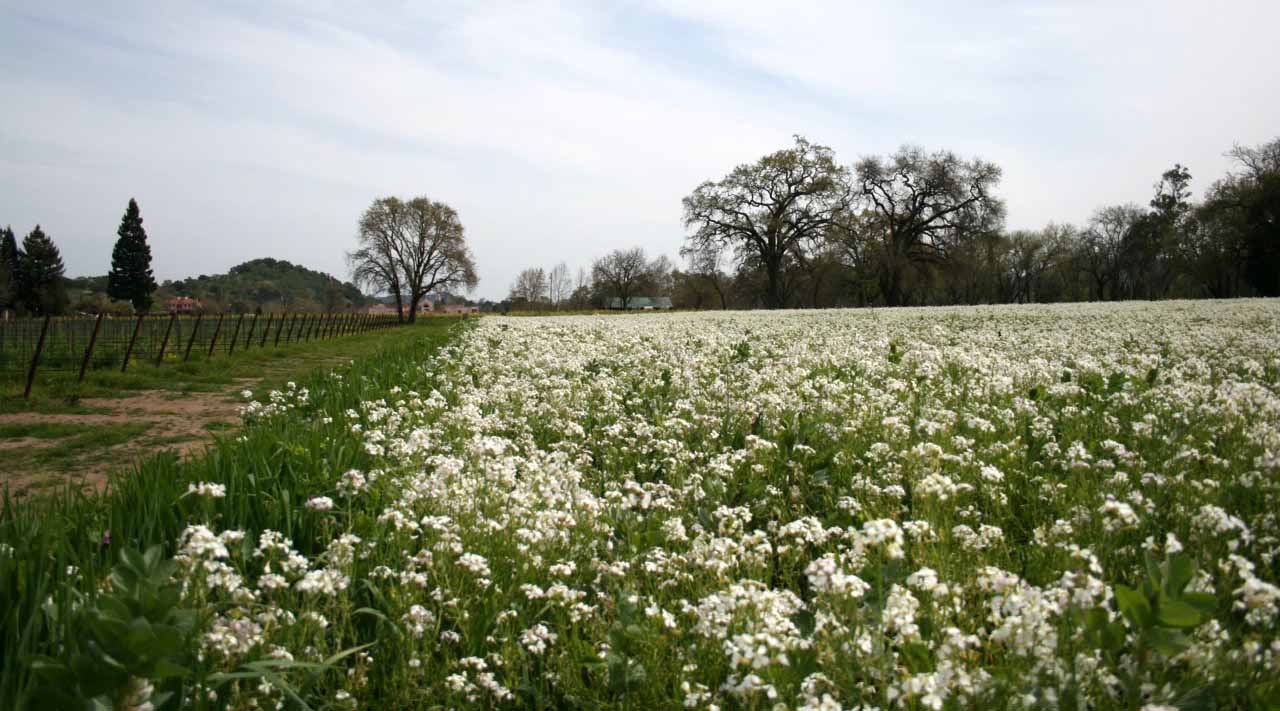 Spitfire Vineyard: fallow field

They just don't plant vineyards like they used to. We're not exactly sure how old this block at Spitfire Vineyard is, but judging by the 10 foot spacing between rows it was planted in the 80's when larger tractors were in vogue. Here we can see the one remaining vineyard in Spitfire just waking up for Spring, which will continue to produce the grapes for the Spitfire and Fluffy Billows wines for the nest few years. When we purchased this vineyard, ideally situated next to our historic Bonny's Vineyard we knew we had an extraordinary piece of dirt for Cabernet Sauvignon. Three older diseased blocks were removed and left fallow for two years. These days with land so precious in the Napa Valley, it's common to immediately replant. The problem is that the pest and disease to which the vineyard succumbed will persist in the soil for a time. The longer you can wait and let the soil rest, the better off your vineyard will be in the long run. Besides, one benefit to waiting is the beautiful cover crop seen here which will not only help build up the soil but puts on a show in the Spring. The block of vineyard in the photo above is right along the creek with Bonny's in the background. It will produce some exceptional Cabernet (and a tiny bit of Cabernet Franc we was able to sneak in to play with) but will not reach full production for another seven years. In fact, we will not reach our peak production from this property until 2028, but anything worth doing, is wroth doing right...right? With that being said, the 2009 Spitfire released this Spring totaled 192 cases and will be sold out very quickly but if you miss it this time, there will be little more each year for the next 16 years.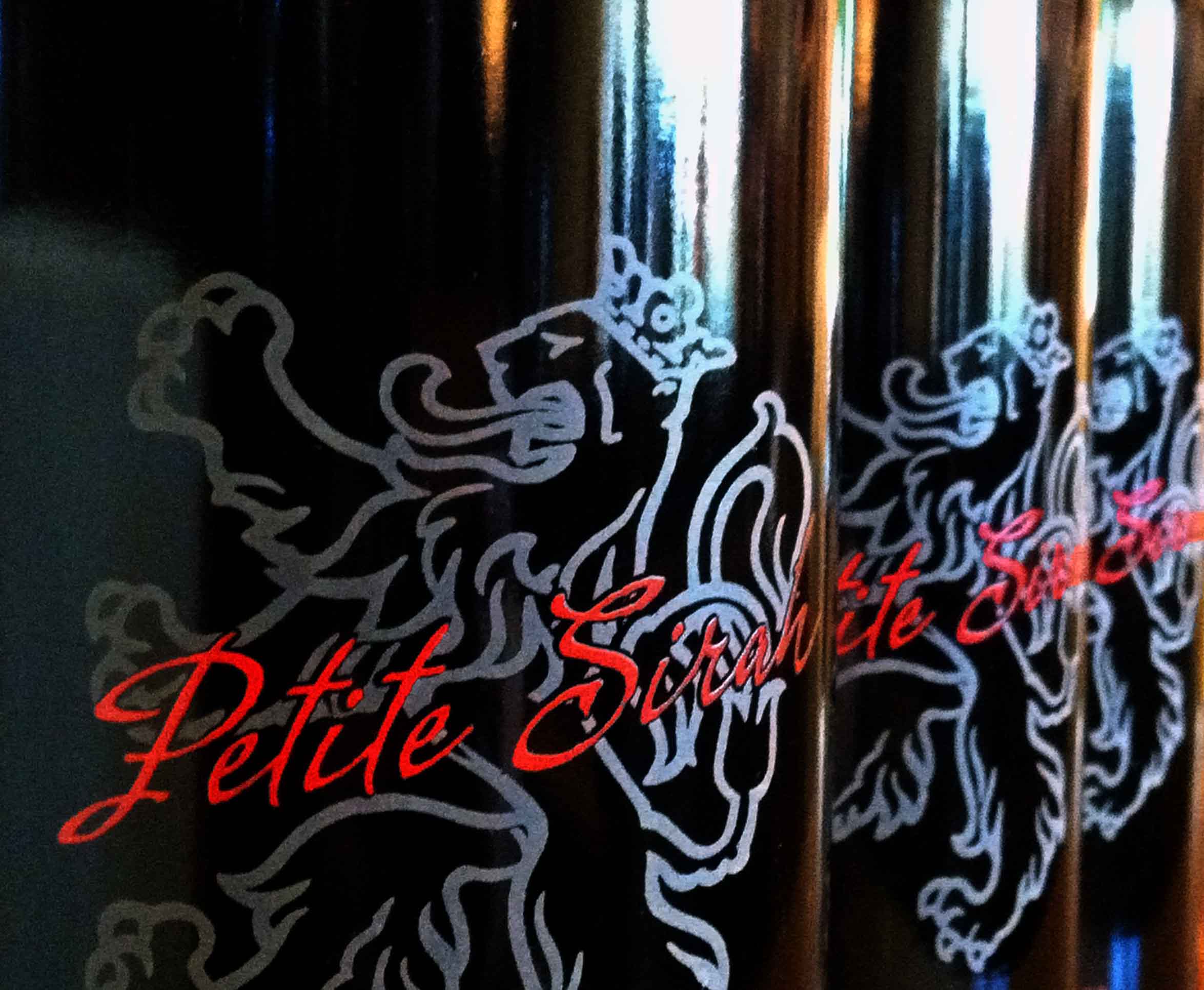 We released our second vintage of Petite Sirah this spring and having produced just 90 cases it is the most limited wine we feature. The Petite Sirah is made to age and as a result provides the drinker a choice. On the one hand if consumed young the bravado created through layers of fruit (think baked dark cherry cobbler) and tannin (think ridiculous amounts of tannin) will only be enjoyed by the most macho of drinkers. However, given a solid decade in the cellar the acid will mellow and the tannin will soften producing a mature structure gently embracing a now mature fruit which will age gracefully for years to come.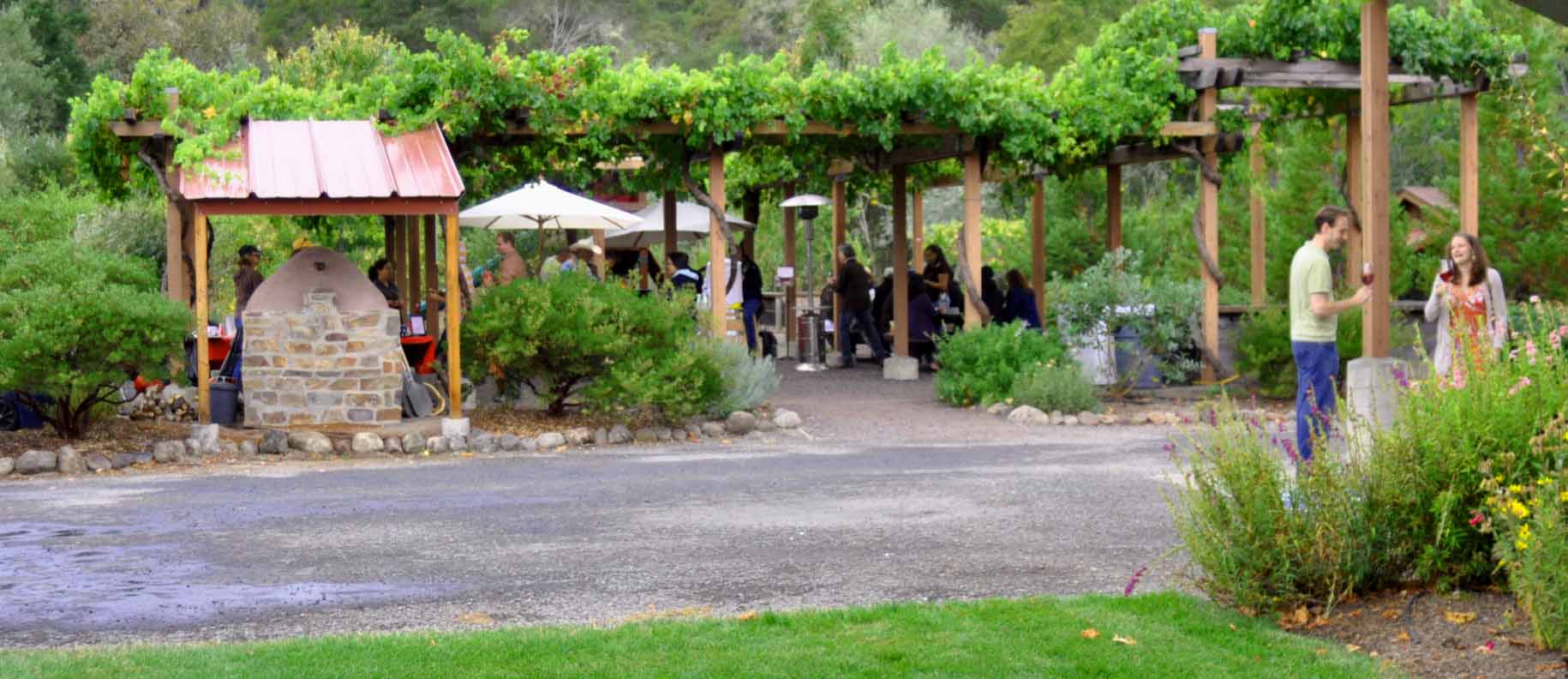 Come Party in Yorkville!
We are thrilled to have you visit anytime, but if you are looking for a party we will be firing up the pizza oven and popping a few extra corks on some specific dates this year:
Saturday Pizza Parties

:

Every 4th Saturday from April through September we will be baking wood-fired pizzas in our earthen pizza oven in our vine canopied picnic area. Enjoy a glass of wine and some fine homemade pizzas. There's even a playground so bring the whole family!


Artisan Winery Summer Reunion:

June 30th & July 1st, 11am - 5pm. Whether it's been a day or a decade, come reunite this summer with your friends on Highway 128. We're partnering with 7 local artisan wineries to offer a 15% discount to you, our valued members. With library vintages, food pairings, winemaker lead winery tours, and a little splash of tomfoolery, you'll have a weekend to remember! Stop by Meyer Cellars for the card which entitles you to a 15% discount at the participating wineries.
Yorkville Highlands Wine Festival: August 4th. Over 30 local wines poured, bountiful food pairings, live music, grape stomp, highland games, silent auction and much more. Get your tickets early!

Harvest Release Party: This is our

BIGGEST event of the year

! September 29th, 11am-3pm. If you can only make it to Yorkville once a year this is the day! We will open library vintages of all our Meyer wines including the exclusive Bonny's Vineyard Cabernets. Pairing wood-fired pizzas, gourmet sausages (and too many other scrumptious foods to name) with any of these wines will delight your palette. Live music, winery tours, and games round out a wonderfully relaxing afternoon.

We hope to see you soon!
The Meyer Family